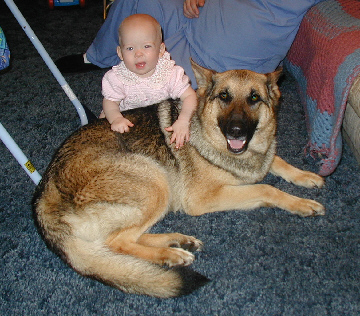 Alicia at 11 1/2 months with Shotzi.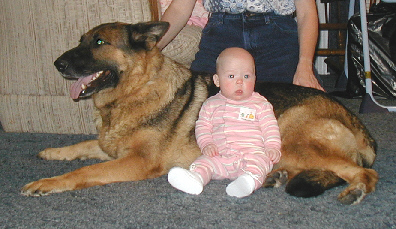 Bonnie with Alicia. Bonnie is very gentle and well-mannered around children.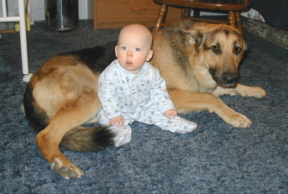 Rommel with our 8 month old daughter, Alicia. Rommel adored Alicia and the feeling was mutual.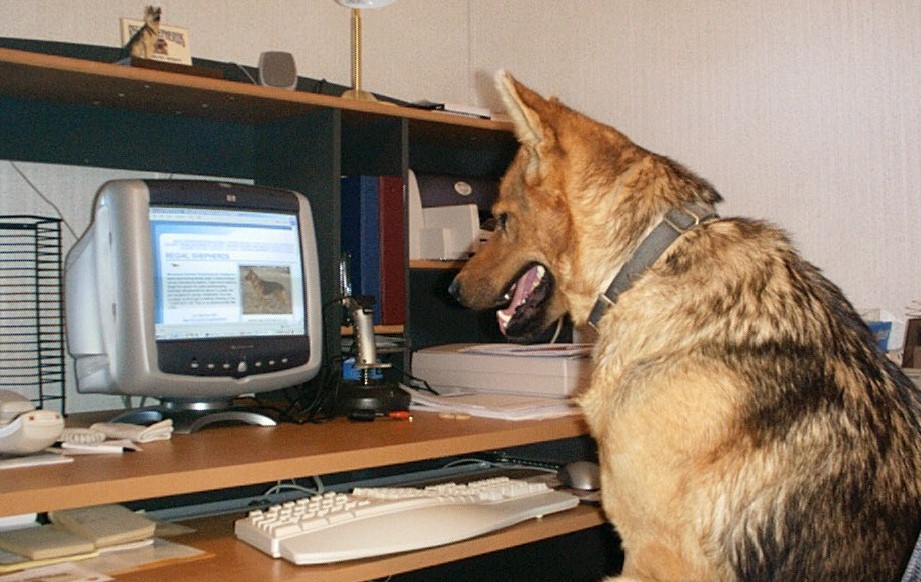 All correspondence is answered promptly by our customer service specialist (Cuno). "You want HOW MANY Puppies? WHEN!? Don't worry I'm working on it!"
Sara sharing her loveseat with her pet cat, Sebastian. Sebastian died December 9, 2001 at 17 years of age.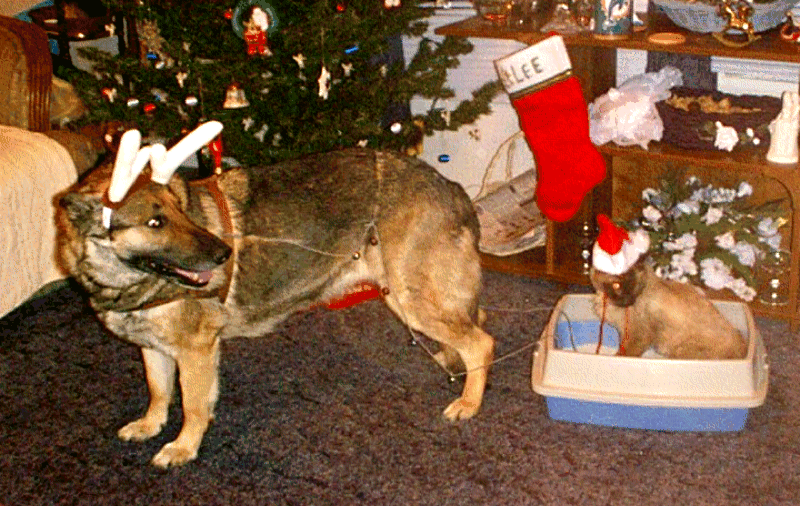 Santa (Sebastian) and his sleigh (litterbox) with his trusty reindeer uh reindog (Sara)! And to all a goodnight!