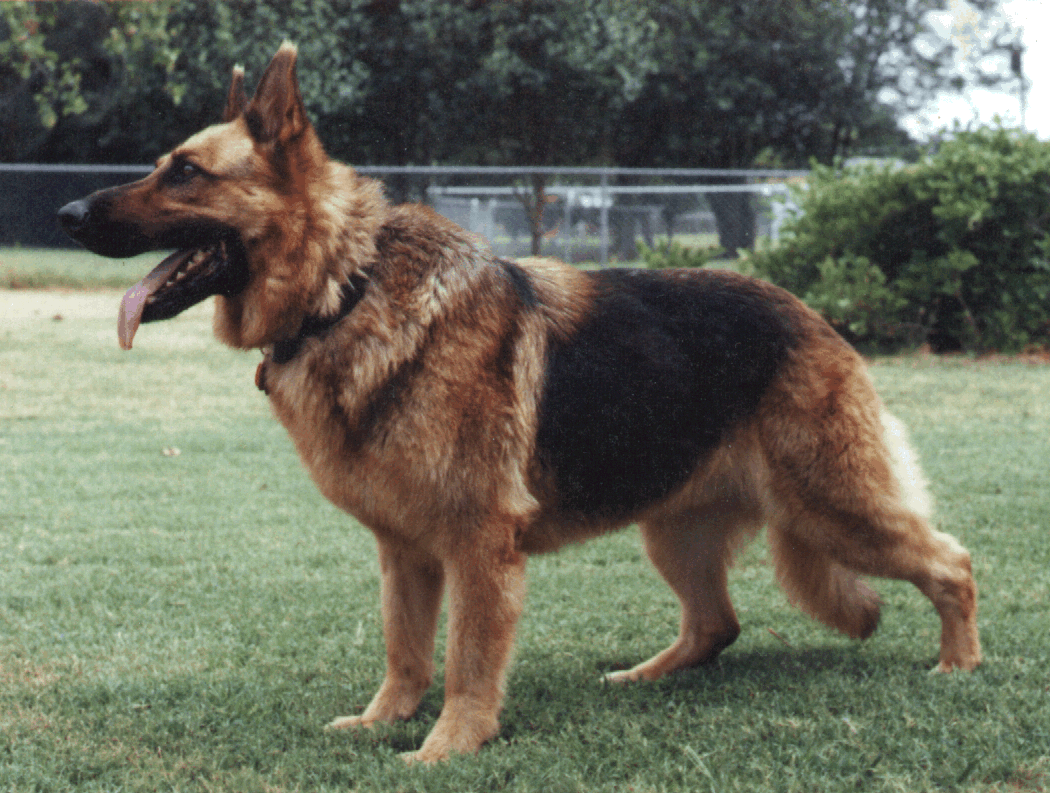 Sergeant was fully obedience trained as well as being protection trained. He was German bred. He had his CGC. He was great with children, cats (he raised three of them for me including Sebastian), and other animals. He was one GREAT dog. He died at the age of 13.
TELARGOE'S SHOTZI VON KONIGLICH,
CGC, CD, OFA
Shotzi was a very affectionate and intelligent dog. She was one of Bonnie's puppies from a previous breeding with Silas. Shotzi passed away in December 2010 from cancer.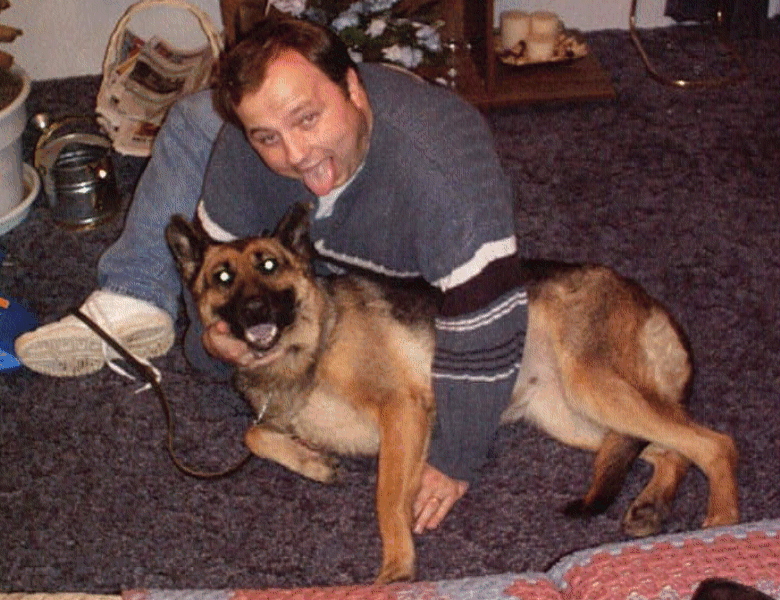 Sassy was an affectionate dog with extremely high drive. Sassy always enjoyed time with her two favorite humans (Lee & Delma). Sassy lived to be eight years of age.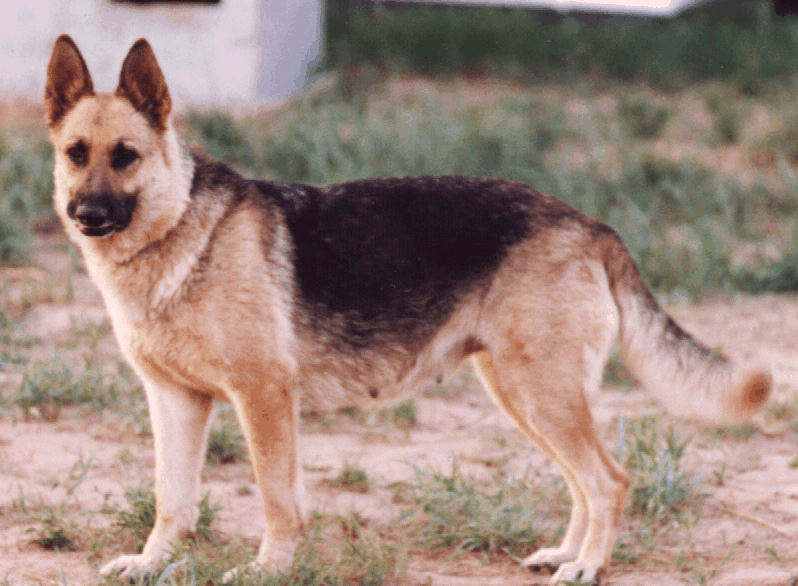 Samantha was Sassy's Grandmother. She had a great temperament. She loved people and enjoyed attention. She was fully obedience trained and loved to work. She died at eight years of age.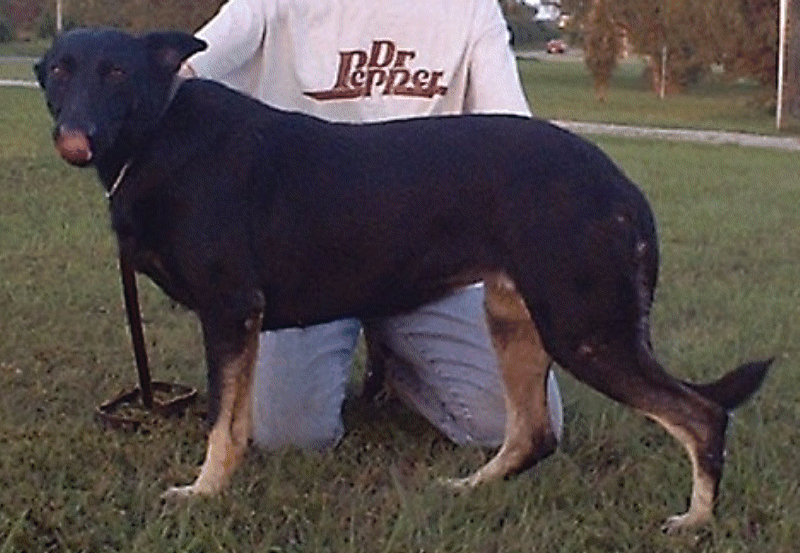 Polly is a 3 year old who went to a family with a 2 year old son.
BARON CUNO VON KONIGLICH, CGC
He went to a lady who is a parapelegic. He will be her assistance dog, friend, and companion. He is already being spoiled rotten. Congratulations Cuno!